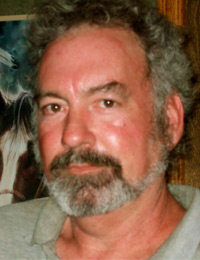 John Schram has over 35 years of experience in Residential, Commercial, and Industrial construction, serving the Chico, California and surrounding areas since 2003. As your Certified Inspector, John provides specific section reporting for the exterior, interior, and mechanical systems of your residence or commercial property. From top to bottom, he will take the time to explain the condition of the structure and surrounding site, ensuring you have confidence in your transaction. Standing by the established InterNACHI Standards of Practice and Code of Ethics, John Provides thorough, concise, and understandable reports illustrated with High Definition digital and Infra Red Thermographic images which are captioned and annotated. All online reports are confidential and delivered within 48 hours, in most cases.

"Service was professional. Report reflected things in our home that needed repaired/upgraded that we were unaware of. We really appreciated that. Would definitely hire Butte Inspections again."
John N.

"John was very helpful and knowledgeable. He was professional and friendly felt comfortable asking questions. Would recommend his services. Appreciate his experience and knowledge. Would hire him again."
Wendy A.

"I needed to have the roof inspected prior to buying to know how much it would cost to repair and have the price lowered. John spent a lot of time with me answering my questions: exactly what I needed. The report is outstanding in its depth and breadth. I highly recommend him."
Kathryn N.
Butte Inspections. Chico, CA.
Home & Commercial Inspections